Again this year we have merch for sale located in the building just west of the pie & ice-cream stand. We will have t-shirts and stickers for sale day of show.
The black T-shirts are our 10th Anniversary ones and are a limited run. We still have some sizes to sell. The gray T-shirts we will have every year.
The Dalton Fire Department also has T-shirts for sale in 4 colors.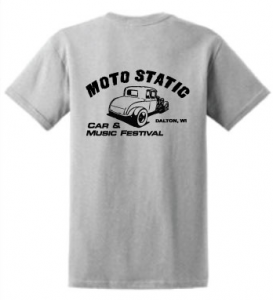 Dalton Vol. Fire Dept. T-Shirts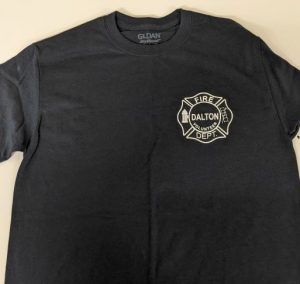 Front
Back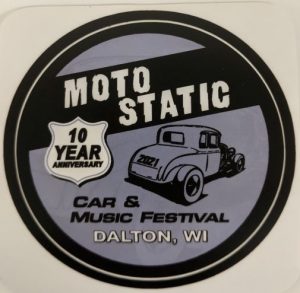 Limited 10 Year Ann. Moto-Static stickers